First research reports in the LS4VET Erasmus+ project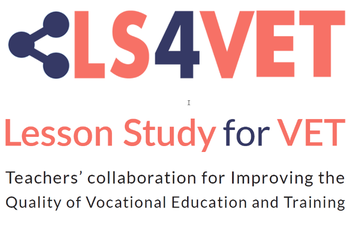 First research reports summarizing the outcomes of data collection carried out in the LS4VET (Lesson Study for VET) - Teachers' collaboration for Improving the Quality of Vocational Education and Training Erasmus+ project are now available.
This international project, coordinated by the ELTE PPK Institute of Intercultural Psychology and Pedagogy and led by Prof. Dr. János Győri, aims to adapt the method of Lesson Study to the sector of vocational education and training. The adaptation process is carried out in the close collaboration of expert partners (LS experts, university teacher educators) and VET schools in four partner countries (Hungary, Austria, the Netherlands and Malta). In the first phase of the project, data were collected in three areas.
The final report Analyzing LS experiences focusing on VET gives an overview of the (rather small) literature regarding the application of Lesson Study in VET, and summarizes the experiences of its application in the four partner countries and at the partner institutions.
The final report Identifying relevant VET-specific factors analyses the outcomes of interviews conducted in the four partner schools, drawing conclusions regarding the develeopment of the LS4VET Model, that will describe the adaptation of Lesson Study.
Finally, the final report Identifying needs for pedagogical change summarizes the results of an online survey of teachers working in the four partner schools, which helps the development of the LS4VET online course in the next phase of the project.
Besides this shared survey, ELTE IPPI and a Hungarian partner (iTSudy) have also conducted a national survey based on an extended questionnaire, in which more than 300 VET teachers have participated. First results of this survey are expected in the fall.
Source: ELTE PPK News